General News
17-year-old Nigerian breaks Guinness World Record
A 17-year-old pupil of Oyemekun Grammar School in Nigeria, Philip Solomon, has been declared the Guinness World Record holder for most skips on one foot in 30 seconds.
Solomon broke the record on January 24 after he recorded 153 skips on one foot in 30 seconds to outdo former record holder Rasel Islam of Bangladesh whose record was 145.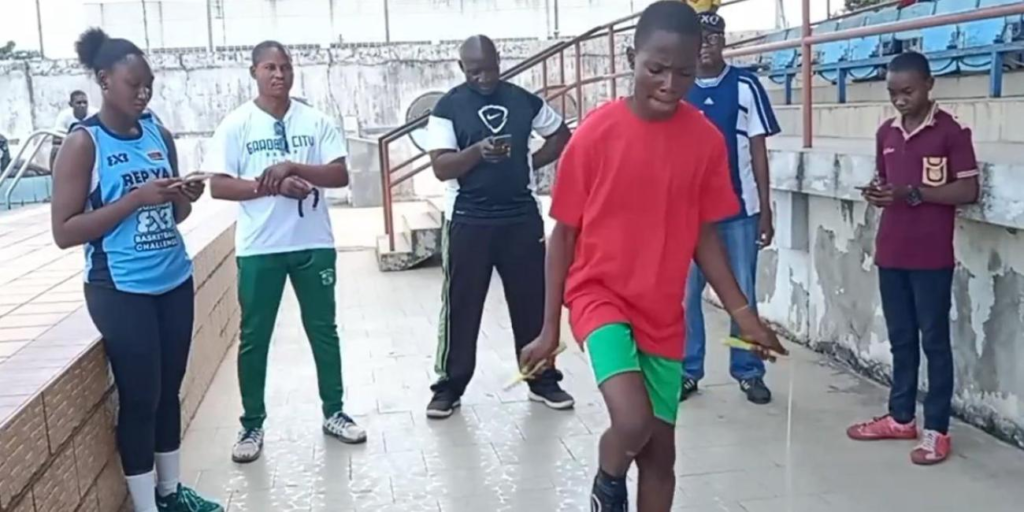 His record was officially ratified by the Guinness World Record on Tuesday, four months after his attempt.
A statement on the Guinness World Record website reads:
"The most skips in 30 seconds on one foot is 153, and was achieved by Philip Solomon (Nigeria), in Akure, Nigeria, on 24 January 2023."
Philip was inspired by the previous holder of this record title Rasel Islam after seeing a video of their record attempt. He has been training to achieve the record and was honored to attend a skipping world championship.'
His official record comes at a time when the Guinness World Records Organisers are reviewing an attempt by Hilda Baci to beat the longest cooking record.
Watch the video below: