General News
Adepam Season 3 Grand Finale: Who will be Ghana's Best Designer of the Year?
The highly anticipated Adepam Season 3 grand finale is just around the corner, and fashion enthusiasts from across Ghana are eagerly waiting to witness the showdown that will determine the country's best designer of the year.
Adepam, the popular Ghanaian fashion design competition, has been a source of inspiration and creativity for both contestants and viewers alike.
The grand finale will take place on Sunday, October 22nd, at the forecourt of Adom TV in Kokomlemle, Accra, starting at 7:00 p.m sharp.
In addition to the exciting fashion showdown, the event promises a plethora of captivating performances that will keep the audience entertained throughout the evening.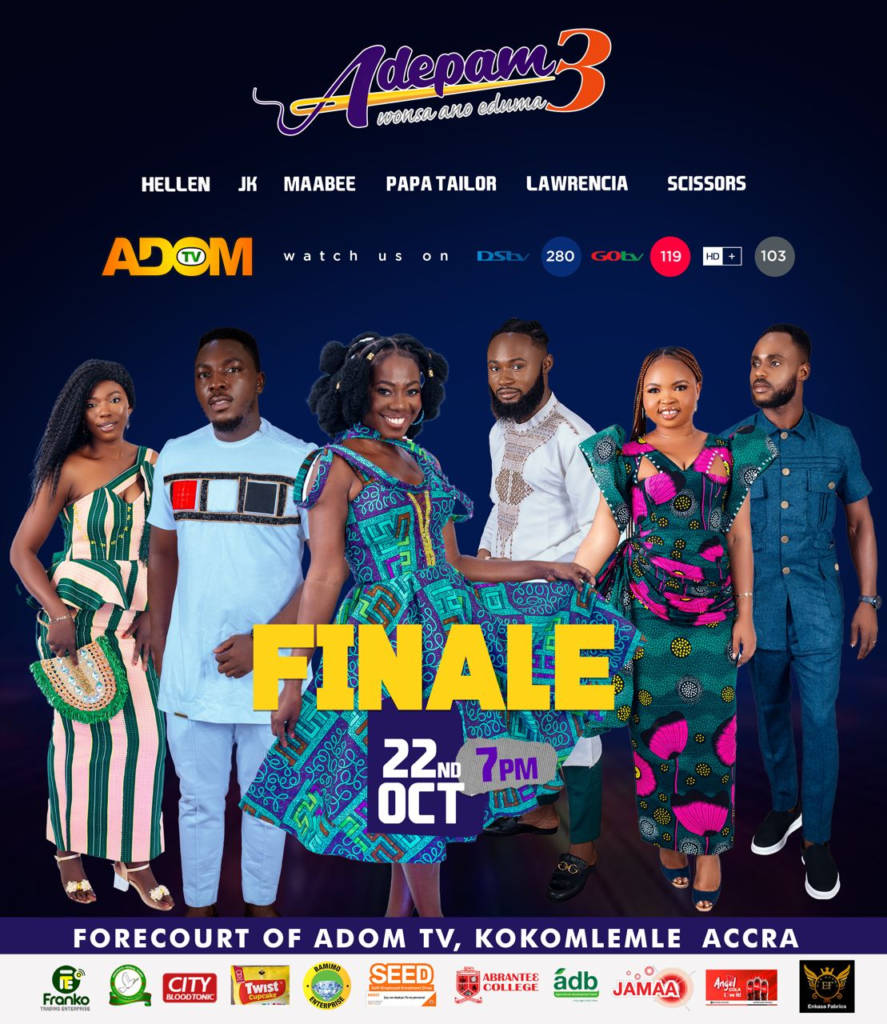 From an initial 16 talented designers who embarked on this remarkable journey, the competition has now narrowed down to the best six, who will battle it out in a thrilling fashion extravaganza.
These six finalists, each hailing from different regions of Ghana, have demonstrated their exceptional skills and showcased classic designs throughout the season.
The selection of the winner is now in the hands of the viewers and the discerning judges.
The Finalists:
JK (Central Region): Known for his innovative and bold designs, JK has captured the hearts of many with his unique creations.
Maa Bee (Bono East): Maa Bee has consistently wowed the judges and the audience with her blend of traditional and contemporary styles.
Papa Tailor (Ashanti Region): Papa Tailor is a master of elegance and has always delivered eye-catching fashion pieces.
Hellen (Upper East): Hellen's designs reflect the rich culture and heritage of the Upper East region, making her a standout contestant.
Lawrencia (Bono Region): Lawrencia's creativity knows no bounds, and her designs are a testament to her talent and dedication.
Scissors (Western Region): Scissors, the man from the Western region, is known for his attention to detail and precision in his creations.
The entire nation is now waiting with bated breath to discover who will emerge as the winner of Adepam Season 3. Will it be JK, Maa Bee, Papa Tailor, Hellen, Lawrencia, or Scissors?
The show will be hosted by Sandra Ababio.
Don't miss out on this spectacular event; Adepam Season 3's grand finale is set to be a night to remember! Be part of the excitement, and join us to celebrate Ghana's top designers in the making.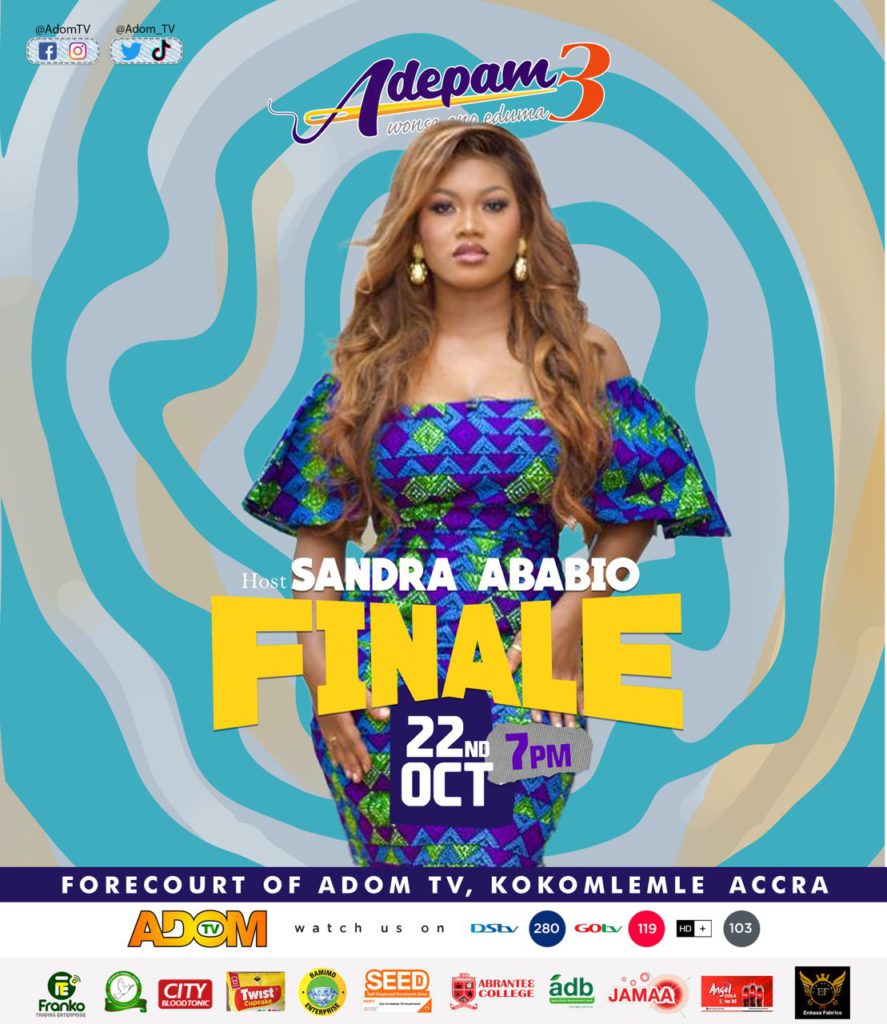 Adepam! Won nsa ano adwuma! (Adepam! We do the work!)