In the midst of the social media drama involving arguably Africa's most decorated rapper, Sarkodie, and actress Yvonne Nelson, the former's wife, Tracy Owusu Addo, also known as Tracy Sarkcess, has been unusually quiet.
The CEO of Brave Connect has kept her business on low-key and has done everything she can to avoid the commotion.
However, on Thursday, June 29, 2023, she made a post on her Instagram story that has been described as a subtle reaction to a new allegation made by Yvonne Nelson that same night.
The CEO of YN Production also shared a screenshot taken from an Instagram account on her Instagram story. In the said post, the account with the name Mrs Adel claimed that in 2016, Sarkodie asked one of his boys to get him the contact of a lady whose name begins with F and ends with A at Django bar, now Rockstone's Office.
Sarkodie later had unprotected sex with the unknown lady, which resulted in a pregnancy, according to the unknown lady.
The account also stated that as soon as Sarkodie was informed of this development, he blocked the lady on all of his social media handles and all attempts to contact him were futile, but the said lady did not want to tarnish his reputation.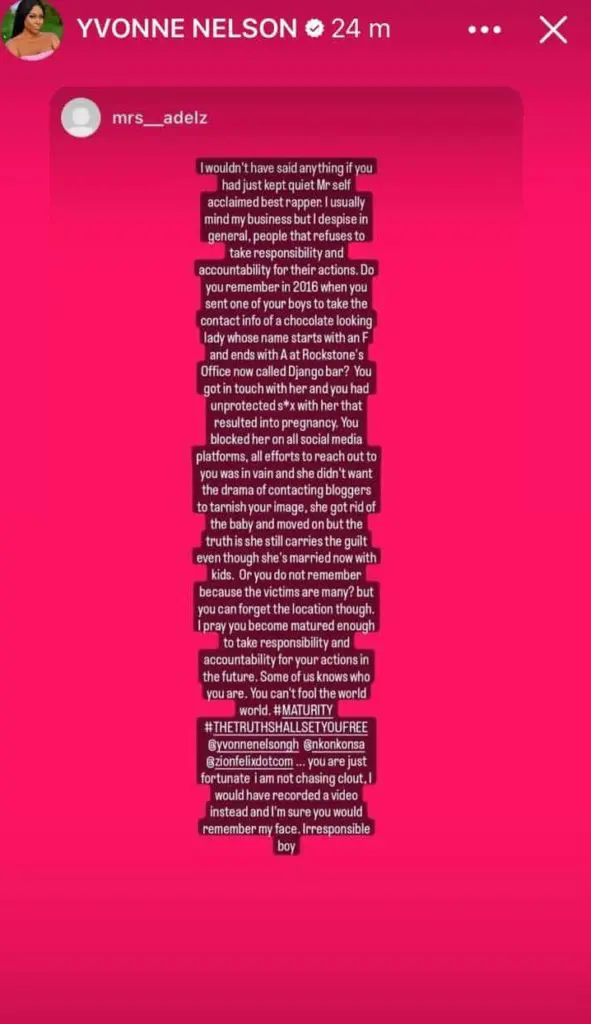 Soon after this post went viral, Tracy Sarkcess also took to her Instagram story and shared a bible verse, Proverbs 19:5 which reads; "A false witness will not go unpunished, and whoever pours out lies will not go free."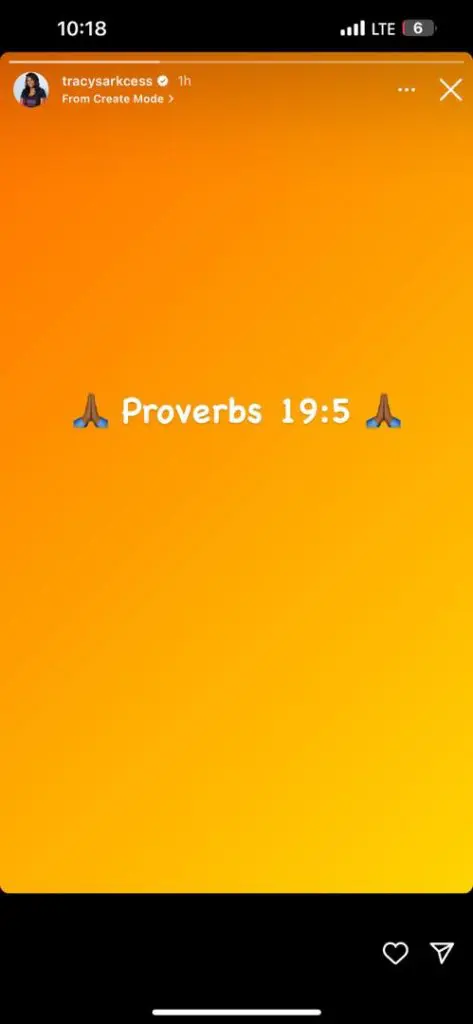 In the view of many netizens, this is a direct curse for Yvonne Nelson for the lies she is peddling about her husband.