Politics
Kumawu by-election: Independent candidates with the same name battle for power
Kumawu is gearing up for a by-election on May 23, 2023, following the unfortunate passing of their Member of Parliament (MP), Philip Basoah.
The race has generated intrigue due to a captivating development involving two out of the four approved candidates.
Ernest Yaw Anim, the elected candidate of the New Patriotic Party (NPP), is expected to face a tough challenge in the party's quest to retain the seat.
His main competitors include Kwaku Duah, a former party member who ran independently against the late MP in the 2020 election.
During an interview on Adom FM's morning show,Dwaso Nsem, Mr Duah accused the NPP of pressuring him to withdraw from the race.
He firmly stated: "No amount of intimidation will change the minds of Kumawu and what they believe. They have decided to give me the nod, and so the NPP is scared, which is why they are trying to force me to step down, but I won't."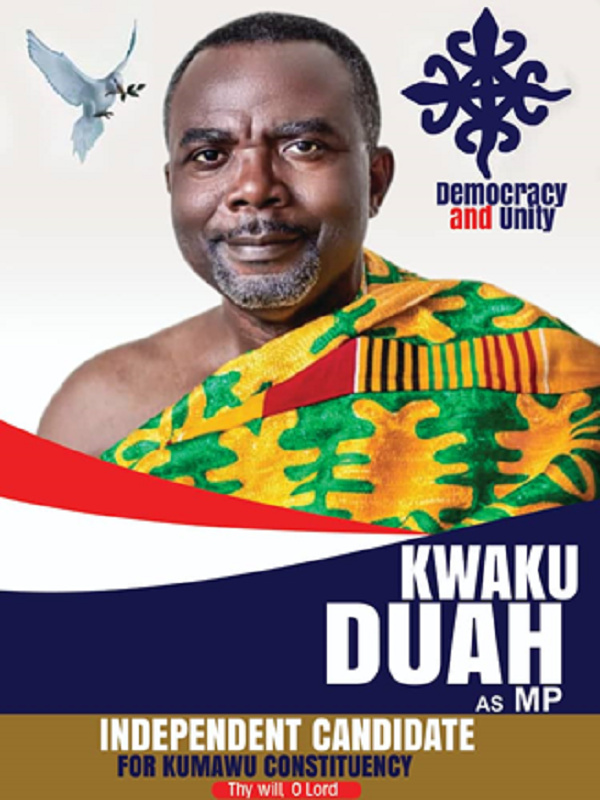 Mr Duah emphasised his commitment to the constituency and his determination to continue his developmental work, irrespective of external interference.
In addition to Mr Duah's re-entry into the race, the NPP is also concerned about the candidacy of Kwasi Amankwah from the opposition National Democratic Congress (NDC).
Some view Mr Amankwah as a potential beneficiary of the situation and believe he could secure a victory in the traditionally NPP-held seat.
The contest took on another layer of intrigue with the emergence of a new independent candidate named Kwaku Duah, leading to speculation that he may be sponsored by the ruling NPP to undermine the leading independent candidate.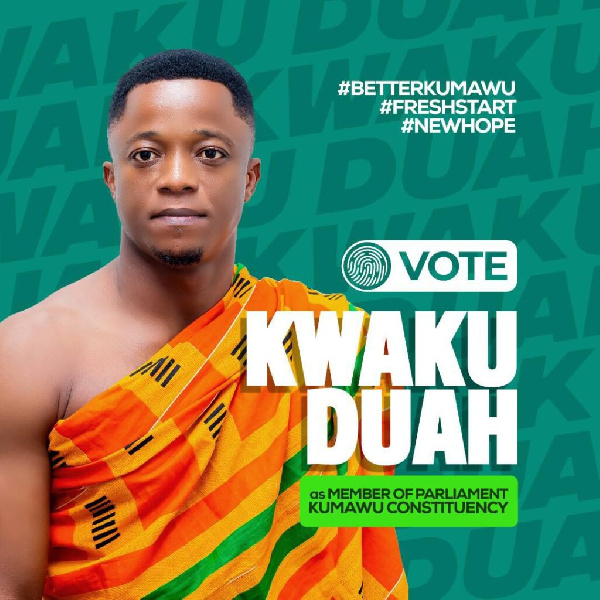 The younger Duah, who hails from Bodomase, chose a dove as his symbol on the ballot paper, coincidentally mirroring the symbol of the senior Kwaku Duah.
During the same show, the second Kwaku Duah dismissed claims that he was being backed by the NPP.
While he declined to disclose his previous party affiliation before becoming an independent candidate, he asserted his right as a native of the town to contest the election and expressed confidence in his ability to compete for power.
The by-election at Kumawu carries significant weight due to the competition between established political parties and independent candidates, as well as the unique situation of two candidates sharing the same name.