Politics
Kumawu bye-election: NPP supporters hits the streets with jubilations
Supporters of the New Patriotic Party (NPP) at Kumawu went into a jubilant mood following the counting of ballots from more than 50 polling stations that indicated the NPP candidate was in a lead in the Kumawu bye-election.
Early results in the by-election put the NPP candidate in a comfortable lead followed by the NDC candidate.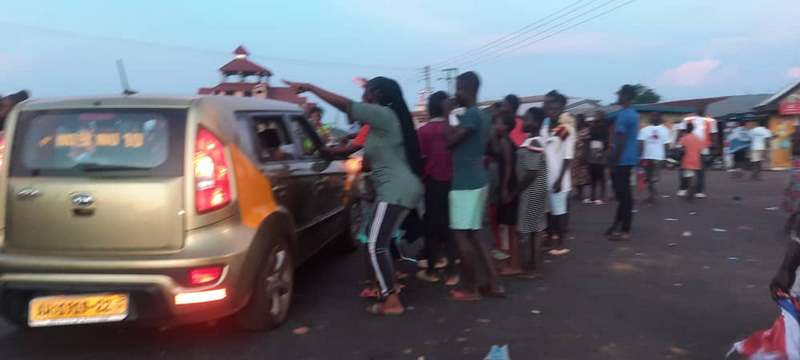 The dreaded Kwaku Duah is in the third position.
Kumawu by-election: NPP supporters jubilate over election results.